Iconic rural restaurant chain Culver's is celebrating agricultural education is by sponsoring FFA Day at the National Cattlemen's Beef Association Trade Show in Orlando, Florida. The first 250 FFA members and advisors who register to attend the trade show on Friday, February 2, will receive free registration by using the promo code FFACULVERS.
FFA members are encouraged to wear their official dress to the trade show and to the Blue Jacket Custard Social, hosted by Culver's, from 3 to 4 p.m. Culver's will serve Fresh Frozen Custard at the social.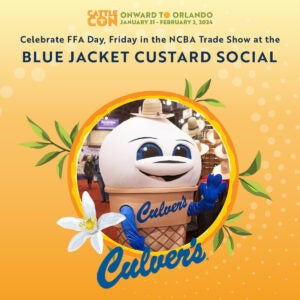 In addition, insurance company Nationwide will sponsor the first 250 4-H members to register using the promo code 4HNW and receive complimentary Friday Trade Show Only registrations. Nationwide is also sponsoring a special Learning Lounge session about careers in agriculture.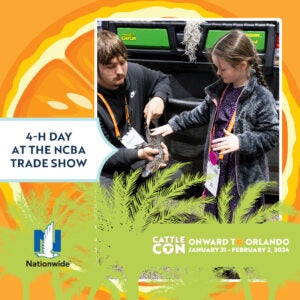 The NCBA trade show is the largest trade show in the cattle industry, with over 300 exhibitors and 7,000 industry professionals attending. It's a great opportunity for FFA and 4-H members to learn more about beef, cattle, and the future careers available to them in the industry.
FFA members, are you wondering what you might learn at the trade show? Here are some facts on the cattle industry to give you a taste of what's in store:
It takes two to three years to bring beef from farm to fork.
There are 882,692 cattle and calf operations in the United States.
Cattle are raised in all 50 states.
Annually, the average American eats 57 pounds of beef.
»Related: When it comes to farm to fork, Culver's gets it