As artificial intelligence use grows in the agriculture, writing, and creation field, it's interesting to see just what these bots "think" about agriculture. 
When you offer a prompt to an AI image generator, the programming will use trained artificial neural networks to create images. The programmer uses millions of photos and discerns characteristics that it believes will be recognizably in line with prompts.
The artwork they create aims to be original and realistic, which may be helpful for farm- or ranch-centric creators. That is, depending on the topic and how successful you can get with your prompts. 
Here are a few prompts we typed into Shutterstock's AI image generator to see what it could spit out:
1. Working cattle with your wife 
We conversely tried "working cattle with your husband," and the image was just as vague and semi-cringe-worthy. 

2. Farm bill
To be fair the prompt, "farm bill" was pretty vague for an AI bot that clearly has no political context. But … does anyone have any idea what's going on here? Dollar bill barbeque? Farm cash register? 
Side note: AI really struggles with repetitive, patterns like fingers. Bonus points to readers who can find the extra fingers.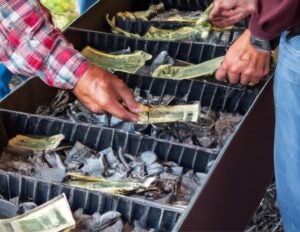 3. Religion in rural America
This is where things get a little spooky (it is that time of year, after all). When we typed in the prompt "religion in rural America," a myriad of haunted-looking crucifixes and churches appeared.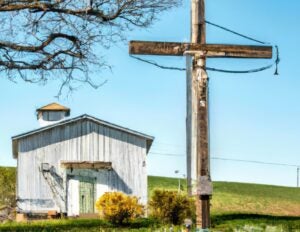 4. Tractors in the field
Close … but not quite. And who or what is in the middle of the field? Did someone break down without cell service? That's something we all can likely relate to.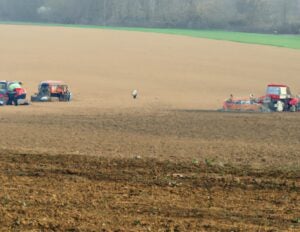 5. Farmers using technology
A cell phone wasn't quite what we had in mind, but part of the struggle with giving AI prompts is that you sometimes need to be pretty specific. As for the tractor in the background? It's pretty interesting to say the least, but those tires are certainly a concern.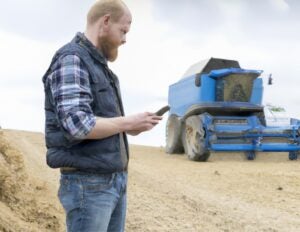 6. Ranch work 
Aside from the saddle, and cinch, the AI bots attempted to generate some good, old-fashioned ranch clothing. But these pants may be a little rough even for the most seasoned cowhand.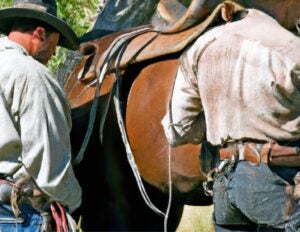 7. Farmers during planting season
What in the dystopian society? 
So, we tried again. Better, but not quite what we had in mind.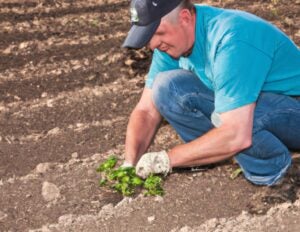 8. Harvesting crops 
If it looks like wheat, surely it's wheat? And the combine is close, but maybe not quite there.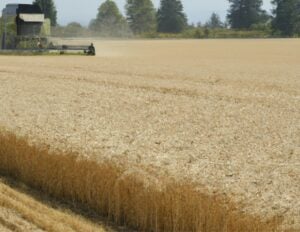 9. Repairing tractor in the field
This guy appears about as glum as we'd expect someone who's working on a tractor in the field. But, what exactly is he working on? We're not sure.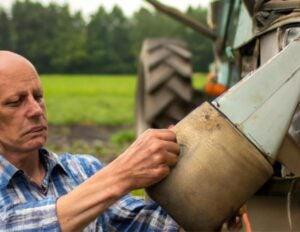 What we learned in toying with AI-generated photographs is that AI doesn't comprehend the world in quite the same way we do. Some platforms get more creative than others in generating images, so with the technology's limits in mind, choose keywords to fit your platform, and get ready to see a few weird things along the way.
»Related: Viewpoint: AI chatbots are both a threat and opportunity for ag writers