Days are getting shorter, the air is cooler, and parts of the country are already seeing snow. Based on the 2024 Old Farmer's Almanac, expect these trends to continue, and "get ready for a winter wonderland." 
According to the almanac, most parts of the United States that typically see snow should be prepared for totals at or above average. While the moisture will likely be welcome, and for those who enjoy winter sports, holiday spirits, and fires, it will also probably bring shoveling, show-blowing, poor road conditions, and unbearable temperatures.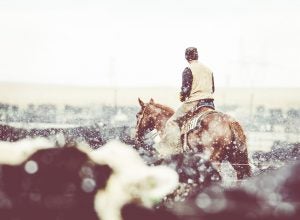 Just how much snow are we talking?
2024 Old Farmer's Almanac predicts snowfall above normal across most snow-prone areas (except for the Pacific Northwest).
If you're in the Northeast and Midwest, snow will arrive beginning in November, with storms, showers, and flurries continuing through the start of spring.
Along with above-normal snow, the Almanac predicts normal to colder-than-normal temperatures in areas that typically receive snow.
Only snowy New England and the Atlantic Corridor will enjoy winter temperatures milder than typical for their regions.
Wetter-than-usual weather is coming to the southern portions of the Deep South, Texas, and California, with potentially drought-quenching rain. As the winter map shows, much of the U.S. coastline, from New England down to Florida across the Gulf Coast to the Pacific Southwest, will experience mild to cool temperatures.
In the Pacific Northwest, a relatively dry and cold season is predicted. While storm clouds will typically deliver rain, snow is possible for late December and mid-January. 
As for Canada, be prepared for snow — and lots of it — in most parts of the country.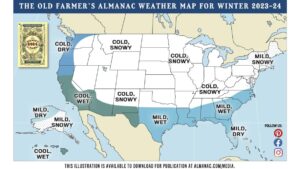 So, why this winter forecast? 
We are approaching the middle of Solar Cycle 25, which is increasing in intensity and already as strong as Solar Cycle 24, which possibly had the lowest solar activity in about 200 years. Such low activity has historically meant cooler-than-average temperatures across Earth, but this connection has become weaker since the last century. 
The expected El Niño has emerged and should gradually strengthen into the winter. El Niño is a natural climate phenomenon marked by warmer-than-average sea surface temperatures in the Pacific Ocean.
Typically, El Niño conditions result in wetter-than-average conditions from southern California to along the Gulf Coast and drier-than-average conditions in the Pacific Northwest. We also expect a warm Atlantic Multidecadal Oscillation and cool Pacific Decadal Oscillation. Also important are the equatorial stratospheric winds involved in the Quasi-Biennial Oscillation.
Under certain combinations of meteorological conditions, the polar vortex can be displaced from the North Pole, which could open the door for cold blasts to hit southern Canada and the central and eastern United States during this upcoming winter.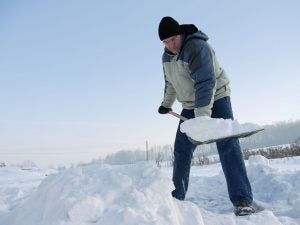 Where can you get a copy of the 2024 Old Farmers' Alamanc? 
The 2024 Old Farmers' Almanac, with its yellow and green cover, is now available in bookstores and retail stores and on Amazon and Almanac.com. Not just for farmers, the Old Farmers' Almanac reaches a broader audience with husbandry tips, days to cut your hair or mow your lawn (that you won't see for a while), and how to quit bad habits, brew beer, and grow basil.